New label and new look for our line IL CASTELLO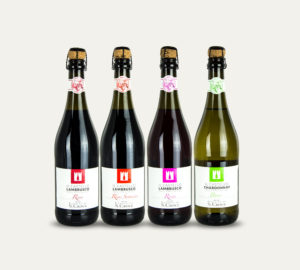 The line IL CASTELLO is a historic and representative line and now it has been restyled. The label with a view of Carpi's castle has been replaced by a new colourful and appealing image.
Easy to read thanks to the modern striking graphic which is very expressive, the new label is essential and meaningful.  The new icon plays with the background.  The container is the castle and the content is the bottle. They are strongly linked to the most important element that is wine, its identity and its new image given by the new icon.  The castle is the same, but the colours of the label are numerous….. Let us know which wine you love most!