Great changes from headquarters renovation to e-commerce shop online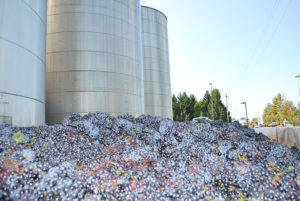 The first change is quite visible as our historical headquarters has just been renovated. The central building built in 1907 which houses the offices and the oenological laboratory has been completely restyled. To improve space distribution and make it more functional, several adjustments have been made to the building. Even the external signage tower and the company sign outside the show room are brand new.
On Saturday August 5th the new headquarters will be presented to all members of the winery during an official ceremony. It will be a paramount celebration which will shape history!
The second relevant innovation is the launch of our e-commerce, i.e. the sale of our wines on the web through our new online site. The previous website has been replaced by the new one, which is full of pictures and information. You will find clues and information on wines, the winery, its history and above all about its legendary wine : Lambrusco di Santa Croce. You will increase your knowledge on wine-making methods, many technical files of wines are at your disposal, in other words a lot of information for customers and for the winery members.
All we want to wish you is have a good surfing through our website, enjoy shopping and tasting!